IMRAN ALI – MANAGING DIRECTOR
I am settled (as a British expatriate) in UAE since 2009. Committed to change the dynamics in HVAC Customer Support/Services industry, in any region and any culture across the Globe.
Enjoyed career development courses from much reputed and globally recognized institutes i.e. Harvard Business School and Oxford University.
Around 2 decades of expertise within Rental, Sales & Services business of HVAC, Power and Construction equipment industry. Known in the industry as an excellent solution provider with top class customer care/support attitude. Never delivers anything less than the best. Never compromise on quality. Achieved Zero Complacency throughout my career – a multidimensional Leader.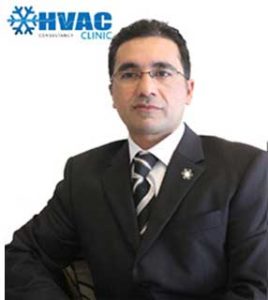 RAGHIB WAQAS – ENTITY PARTNER & BUSINESS DEVELOPER
With more than 15 years of experience in Sales, Marketing & Project Engineering divisions ( more than 4 years in UAE) for the Rental Power, Rental Cooling & Rental Earthmoving equipment industries,  I always aspire to be a valuable team leader and contributor in taking the business of a company to another level. Having worked with prestigious companies like CATERPILLAR , HINOPAK & RENTAL SOLUTIONS & SERVICES and with my academic background of Mechanical Engineering and MBA, I am fully geared up to provide our customers satisfactory solutions & services and maintaining professional values.
I have been acknowledged by Caterpillar University, Geneva, as 2nd Caterpillar Certified Sales Professional (Power Generation) worldwide.
I have also been engaged in teaching "Strategic Management" as Visiting Faculty Member at Iqra University, Pakistan.